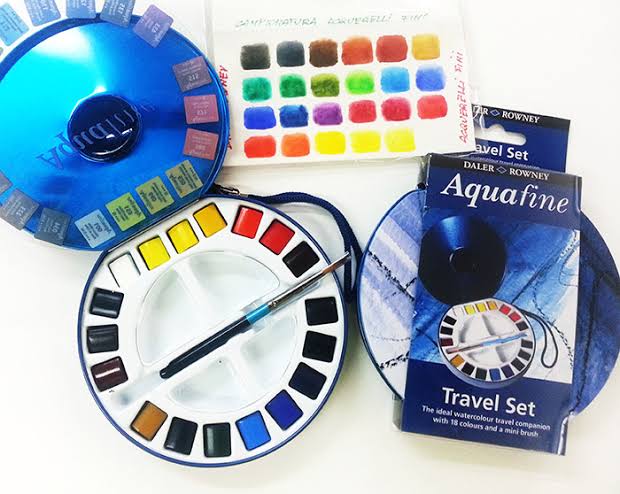 Watercolor paints made from a selection of modern high-quality pigments and are mill to perfection to offer optimal performance and control.
Watercolours are rich, free-flowing colours with excellent tinting strength and working properties that reliably produce beautiful, delicate washes.
Watercolor paints delivers vibrant colours in a wide variety of shades.
Consider manufacturing offers optimal performance and control for artists. Provides resistance to fading when exposed to light, keeping artworks rich over time.
Art students and professional artists find our watercolor collection the perfect companion.
Complementing papers, mediums and brushes allows artists to complete their watercolour projects.
We carry different watercolor varieties such as standard trasnparent & opaque watercolor cake sets.
Gouache watercolors, watercolor inks are also enhancing our variety of products thus making us market leaders in Pakistan of providing vast variety of imported colors.
We also have huge variety of watercolor paper as well for artists, hobbyists, and beginners.